Welcome to Year 4
Dear Parents and carers,
Happy New Year and welcome back. We hope you had a wonderful holiday and enjoyed the time with your children and families. The children in Year 4 have settled back in well into their daily routine. In 4M we welcome Mrs Hussain who will be the class teacher on Monday and Tuesday. The children have produced some brilliant poetry both individually and collaboratively which they had had fun creating.
Important information:
PE day:
• 4M - Wednesday and Friday
• 4S - Wednesday and Thursday
All children are expected to have a full PE kit in school. Please ensure that your child has an appropriate kit for the cold weather as PE can be indoors or outdoors.
Book change day: The children are welcome to change their books as often as they please. They should be reading daily and are free to use their reading journals to record summaries and express their thoughts about what they are reading. The children visit the school library on a Wednesday afternoon. There are a wide range of engaging books to choose from. Please ensure any outstanding books have been returned to the library as soon as possible.
Our core question is, "Mother Nature, friend or foe?" and our core books are: "The Pebble in my Pocket" by Meredith Hooper and "Seal Surfer" by Michael Foreman.
Science topic: Electricity

Computing: SAM LABS
We will be learning how to use computerised construction kits.
Geography: Volcanoes and Earthquakes
Art/DT: Pastels and mixed media
Homework
In Year 4, homework is project-based and the expectation is for one project to be completed each half-term.
We have been so impressed with the high standard of projects that have been handed in. Please ensure that all projects are bought into school by the deadline given. This allows enough time for children to present their work to the rest of the class.
We will continue to send home spelling words on a Friday to practise and revise spelling rules and patterns that they are expected to know. If you have any concerns about the spellings or spelling games sent home, please see your child's class teacher.
Useful website to support spelling and grammar:-
• www.activelearnprimary.co.uk
• For Active Learn Primary, the children have their individual logins, passwords and the school code is 7gxr (a copy is in their reading journal).
If you would like to do additional Maths and English work with your child, these are some of the objectives we are covering this half term:
English:
• How can I extend my sentences?
• Encourage children to write different kinds of poems to express their feelings and/or ideas
• Re-cap on the feature of non-chronological report
• Re-tell stories from different character perspectives

Maths:
• Money – using money when paying for item and receiving change
• Addition and subtraction using the column method
• Practice recalling times tables and inverse operations
• Useful time tables websites
• https://play.ttrockstars.com/auth/school/student/62071
• https://mathsframe.co.uk/en/resources/category/7/multiplication-and-division
• https://www.topmarks.co.uk/maths-games/hit-the-button
Reading:
We continually aim to encourage a love of reading by recognising that the key to reading teaching is: reading for pleasure.
Practice, Perseverance and pleasure
It has been encouraging to see children completing their reading tasks in their reading journals. New tasks will be available to go home which have been carefully set out to support and boost their reading skills.
If you would like some tips or more information on how to support your child's reading, please do not hesitate to speak to the class teacher.
We welcome parent feedback, so feel free to speak us if you would like any further guidance.
Thank you for your continued support.
Yours sincerely,
Mrs Ozerek; Mrs Hussain and Ms Zamchick
Year 4 Class Teachers
Home Learning
30/03/20 ❤
Good Morning to you all, we hope you had a great weekend.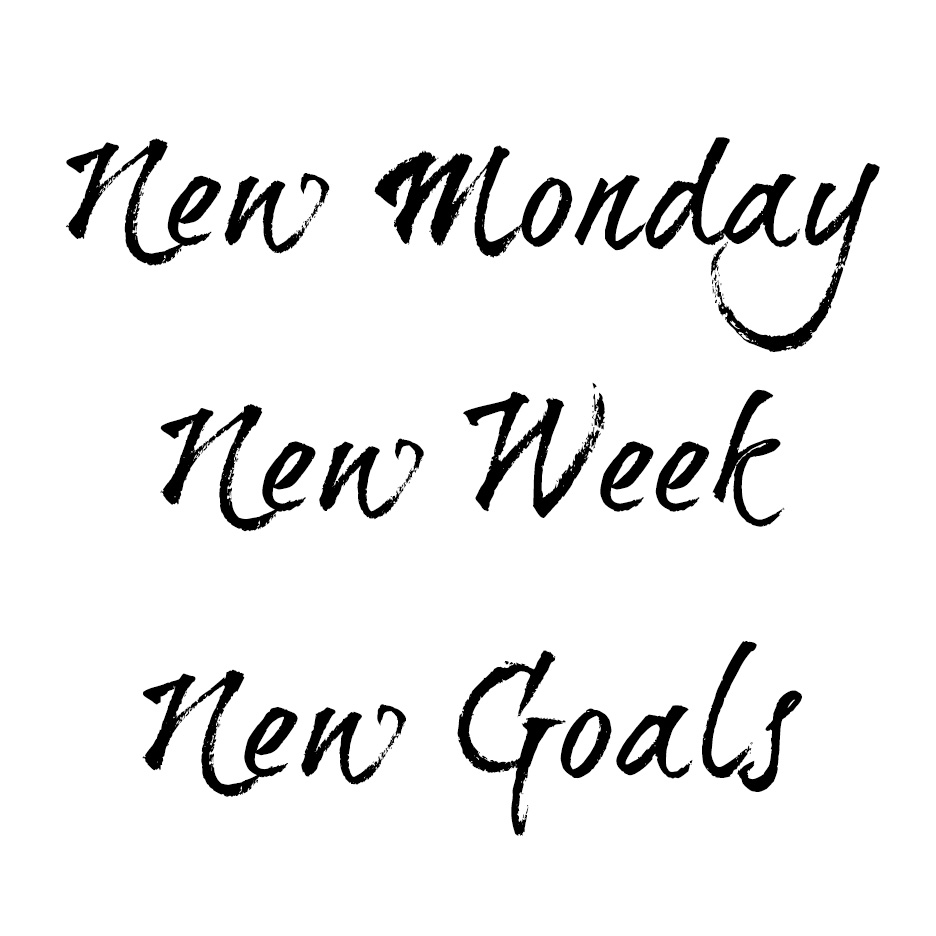 What are you grateful for this morning? It might be your warm duvet, the birds singing or the sound of your dad singing? Whatever it may be, write it down. Practising gratitude helps us to star our day more positively. You might prefer to do this before you go to bed or as a family before dinner, it's completely up to you (and if you don't want to do it, well that's okay too)!
Maths
You might want to tune in at 10am with Carol Vorderman and her Maths Factor-
https://www.themathsfactor.com/
Thee link below is a lesson linked to fractions. This would be great to watch and take part in, as it's an area that came up across year 4 that needed some practise.
https://www.themathsfactor.com/free-sessions/try/?sample=2&return=/try/
Writing
One picture. One teaching resource. Everyday. http://www.pobble365.com/
Try some of the sugguested writing activities and revise different sentence types. Do you remember what a rlative clause is?
https://www.bbc.co.uk/bitesize/topics/zwwp8mn/articles/zsrt4qt
Reading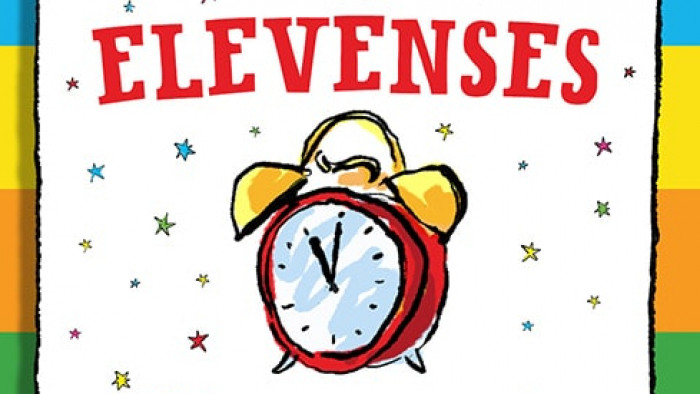 At 11am you can listen to a story by David Walliams-
https://www.worldofdavidwalliams.com/elevenses/
Afterwards, you could summarise what you have heard in 50 words? You may want to make it 100 words (see how you feel).
If you manage to just listen to the story, that's enough in itself!
Be inspired by Vincent Van Gogh
https://www.tate.org.uk/kids/explore/who-is/who-vincent-van-gogh
Although today isn't as bright as it has been in recent days, Spring has definitely sprung!
- Fishing in the Spring -
- Almond Blossom -
If you don't have a little sketch book, why not start one? You've all really improved so much with your drawing/sketching skills- so keep it up. You don't have to add colour- sketching with pencil alone is just as effective.
We really do miss you.
Mrs Ozerek, Mrs Hussain, Mrs Farrelly and all year 4 staff.
We're All in This Together 24.03.20
Good Afternoon to you all.

We really hope you're all well and getting through each day as positively as possible. Of course, this is a very surreal situation, but we will work together to make the best of what's been thrown our way.

A little excercise is a great way to start the day. Have you been tuning in with Joe Wicks? https://www.youtube.com/watch?v=6v-a_dpwhro
Perhaps you'd prefer a little yoga? https://www.youtube.com/watch?v=X655B4ISakg
However you choose to be active, do it in a way that you enjoy or perhaps think about doing this as a family.
There are some really nice ideas already linked to the home learning section and they should keep you going for now. These will be updated regularly. Do continue to log in to your Active Learn, Mathletics and Times Table Rockstars. If you have lost your log in details or cannot rememeber them, please ask your parents to contact the school at school@gwynjones.waltham.sch.uk
If you don't already have one, keeping a diary/journal is a brilliant way to practise all of those important writng skills, aswell as being able to express your thoughts and feelings.
Please do check this page as we will be updating it regulary. In the meantime, stay safe and well.
https://www.bbc.co.uk/programmes/b01qy220 Something for you to think about.
Mrs Ozerek, Mrs Hussain, Mrs Farrelly and all Year 4 Staff.

Stories help.
Audible are offering free access to stream a wide collection of stories.
26/03/20 ❤
We hope you have been making the most of this this time with your families and that you've managed to find some fun activities to keep your brains and bodies active. Did you join in with Joe Wicks this morning? I didn't (I'm still recovering from the other morning). Instead, I started off my day with a little bit of meditation, so if you feel in the mood, give it a go.
https://blog.calm.com/take-a-deep-breath
Click on the link and scroll down, there are some meditations for kids too.

Writing Inspiration- Geri's Game
If you would like to do some writing today, here is a clip from The Literacy Shed that might give you some inspiration:
https://www.literacyshed.com/geri.html
Maths- Problems of the Day
Great for practising you problem solving and reasoning skills.

https://wrm-13b48.kxcdn.com/wp-content/uploads/2020/Problem_of_the_Day/Day-1-Monday-2nd-March-2020.pdf
Please check out the 'Home Learning Page' that is also being updated regularly.
We really do miss each and everyone of you. Stay safe and take care.
Mrs Ozerek and all Year 4 Staff
Trips and Events
Dear Parents and Carers,
We have been given the excellent opportunity to provide free Bikeability Training at Level 1 to our children in Year 4. The date for this will be 23rd and 24th March 2020 for 4M and 25th and 26th March 2020 for 4S. This safe, structured and standardised programme is designed to make your child a more competent cyclist and prepare them for cycling on road.
In order to secure your child's place on this course, please make sure you read the information below and sign the consent form. Please return the forms by 9th March. Places will be allocated on a first come first served basis.
Please see above which Bikeability level your child is offered. Training will be carried out by Cycle Confident, the borough's cycle training provider, and will be delivered by 2 fully accredited National Standards cycling instructors with enhanced DBS checks.
The following information is provided by Cycle Confident and aims to answer any questions you may have.
Bikeability is the nationally recognised cycle training programme.
It's about acquiring the practical skills to cycle safely and with confidence on today's roads.
For children to participate in school Bikeability training, they must have basic riding skills (without stabilisers). Free individual training may also be available for you and your child in your area and is a great way to get your child riding prior to the course commencing, so they can then participate. Check the Cycle Confident website at www.cycleconfident.com for details on our individual and family group training.
There are three Bikeability levels. (See above which level(s) your child's course is.)
Level 1 is designed to give your child control over his / her bike and takes place in groups in a space away from traffic such as a playground or closed car park.
Level 2 will ensure your child is prepared for short journeys such as cycling to school. Training takes place in small groups on quiet, local streets, giving trainees a real cycling experience.
Level 3 (not offered in primary schools) is recommended for older children and adults. Trainees are equipped with skills needed for more challenging roads and traffic situations. Training is delivered one-to-one or in groups of up to 3 so can be tailored to a trainee's individual needs. Route planning is also covered, making this ideal for getting advice on and then practicing a school or work commute.
What does my child need to take part in Bikeability?
Crucially, your child needs to be able to commit to the full length of the course. If they miss a session, they may not be able to re-join the course since their cohort will have moved on. In terms of equipment, your child will need a bike which is in a roadworthy condition, the right size for them, have pumped up tyres and two working brakes. Instructors will show children how to check their bikes at the start of the first session and will ensure that your child's bike is safe for training purposes. BMX bikes are permitted in most circumstances so long as the bike has working brakes, and has not been adapted to the extent that it is no longer suitable for use on the road. The instructors will have the final say on whether your child's bike is safe for them to complete the training on but allowances will be made wherever possible.
Can my child share their bike with a child who does not have one?
There is a provision on the consent form which you can tick if you are happy for another child to borrow your child's bike when his or her group is not in training.
What should my child wear to take part in Bikeability?
In most cases, your child may wear their normal school clothes, suitable for the season and weather. Excessively loose clothes may be hazardous and should be avoided. In colder months, warm layers and gloves are recommended. High visibility tabards will be provided by Cycle Confident.
Does my child need a cycle helmet?
Please see the consent form for more information on whether the borough stipulates that helmets are required for training. This is usually left up to parental discretion so if you do require your child to wear a helmet, please be sure to provide one or check with your school if they are available to borrow.
My child is not able to participate in Bikeability. Can he/she do it outside school time?
In many boroughs, Cycle Confident runs free holiday courses that cover the same outcomes as the Bikeability school courses. Children are welcome to join these whether or not they have done training at school. Check out the services the council offers on the Cycle Confident website www.cycleconfident.com
What will my child receive on completion of Bikeability training?
Children who successfully complete Bikeability training are awarded a badge and certificate.
My child didn't complete the Bikeability training. What happens now?
Your child will be given some feedback from their instructor on areas that need a bit more work. It is recommended that you discuss these with your child so that they can be clear on how they can improve their skills and confidence. You might be able to help your child practice these areas, or you might want to sign them up for further free training or holiday courses. Check out the Cycle Confident website www.cycleconfident.com for details.

My child has completed Level 2. What next?
Bikeability is the gateway to all kinds of fun experiences by bike – the training is just the start! If your child is interested in cycling and wants to do more, they might want to join a local cycling club for BMXing, mountain biking or racing. Ask your child's Bikeability instructor for advice on which groups are good for junior members and beginners.
A great way to practise the Bikeability training your child has received is to try cycling as a family (family training sessions are also available through Cycle Confident), or let them cycle independently to school or the local shops.
Is there free cycle training available for adults?
Yes, most councils offer free individual or group training for adults and this can be a great way to understand better what your child has been taught and support them towards independent cycling. See the Cycle Confident website for details www.cycleconfident.com