Welcome to Year 1
Dear Parents,
We hope you had a lovely half term. Please find our Spring 2 Newsletter below.
English

Our core texts for this half term are 'The Lonely Beast' by Chris Judge and 'The Queen's Hat' by Steve Antony.
Main themes:
• Instructions using time conjunctions
• Story writing
• Poetry
We will be learning to use capital letters, full stops, question marks and exclamation marks in our writing. We will also be learning to use the suffixes –ing, -ed, -er and -est and also the prefix 'un'.
Writing
You can help your child by encouraging any form of writing at home. It would be helpful to let them orally retell their favourite stories, write stories using their imaginations, write recounts of events from the weekend/holidays and encourage them to keep a diary.
Reading
You can help your child by reading each night for at least five to ten minutes and signing their reading diary. It can be a book sent from school or any that you have at home or from the library. Please feel free to record all of their reading in their reading records.
Maths
Key topics:
• Length and Height
• Weight and Volume
• Money (recognise and know the value of different denominations of coins and notes)
• Time (o'clock and half past)
How you can help
You can help your child by supporting them to complete their homework which will be sent every Friday, talk to them about different notes and coins when shopping, compare lengths and heights of different everyday objects using key vocabulary (e.g. taller, shorter, bigger, smaller, smallest).
Creative Curriculum
Key Question: 'When is the Queen's Birthday'
During our Creative Curriculum sessions we will:
• Learn what a monarchy is and the qualities needed to be a good monarch
• Find out about and compare the lives of Elizabeth I and Queen Victoria
• To compare paintings of Queen Elizabeth 1 and Queen Victoria
• To create a painting of the Queen using pointillism
• To compare Queen Elizabeth's II childhood with her grandchildren's childhood
Science
Topic: Seasonal Changes
We will be learning about the changes in season across the four seasons, describe weather associated with the seasons and how day length varies.
PE
PE lessons will take place every Tuesday and Friday. Children must have their PE kit in school on these days.
Homework
Part 1
A project will go out each half term. We provide several ideas for projects for your child to complete over the half term with a celebration date in the last week of the half term. The aim of the homework is for you and your child to share their learning together and to enjoy their learning.
Part 2
Weekly homework will be given every Friday and should be returned on the following Wednesday. Homework will involve a spelling activity and a maths activity linked to the weeks learning. We understand that some children find homework tricky so we do endeavour to make the weekly tasks quick and fun. Please don't
hesitate to speak to your class teacher if you have any further questions.
Yours faithfully,
Year 1 team
A BIG well done to all the Year 1 children for settling into their new class routine!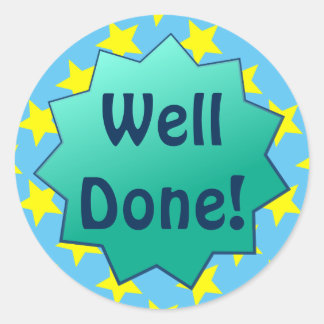 A very warm welcome from Year 1 at Gwyn Jones Primary School. We hope you all had a restful holiday. Looking forward to an exciting autumn term.
There are lots of adults available to help you settle in and begin your Year 1 learning journey.
We look forward to a happy and successful year.
Home Learning