Welcome to Year 1
We are really looking forward to a great Autumn term. The teacher in 1M will be Ms Shahid and the teaching assistant is Ms. Riaz. Ms Barnes and Ms Lindsey will be supporting specific children in 1M. The teacher in 1S will be Ms Tariq and the teaching assistant will be Ms. Chalon.
PE lessons will take place every Tuesday. Children will need a t-shirt, shorts or jogging bottoms and plimsolls or trainers in a PE kit bag. All children require an appropriate change of clothing and footwear to participate in PE lessons.
Curriculum News - Autumn 2
For our Creative Curriculum topic our key question is: Could you live in an Igloo in Africa?
Rights Respecting School UNICEF
We will also be discussing and doing work around Rights Respecting - Article 27 - Every child has the right to a standard of living that is good enough to meet their physical, social and mental needs.
English: Our core texts are Tin Forest by Helen Ward and I Am So Strong by Mario Ramos
Overall aims of this teaching sequence:
To explore a high quality picture book which allows children to put themselves inside the story and empathise with characters and their issues and dilemmas
To engage with illustrations throughout a picture book to explore and recognise the added layers of meaning these can give to our interpretation of a text
To explore themes and issues, and develop and sustain ideas through discussion, enabling children to make connections with their own lives
To develop creative responses to the text through drama, poetry, storytelling and artwork
To write in role in order to explore and develop empathy for characters
We will be learning to use capital letters, full stops, question marks and exclamation marks in our writing. We will also be learning to use the suffixes –ing, -ed, -er and -est and also the prefix 'un'.
Maths: This term we will cover the following topics. You can find examples of some of the things we will be covering in each topic in brackets.
Capacity
Length and Height
Shape (recognising, naming and sorting common 2-D and 3-D shapes)
Science:
Our topic for the first half term will be 'Materials'.
R.E - We will be learning about Christianity as this is linked to our Year 1 christmas performance 'The Nativity'
P.E - Mr Ali will be doing dance and gymnastics with the children.
How you can help:
You can help your child by completing the weekly homework, which will be handed out every Friday, to be returned on the following Wednesday.
Homework
Part 1
A project will go out each half term. We provide several ideas for projects for your child to complete over the half term with a celebration date in the last week of the half term. The aim of the homework is for you and your child to share their learning together and to enjoy their learning.
Part 2
Weekly homework will be given every Friday and should be returned on the following Wednesday. Homework will involve a spelling activity and a maths activity linked to the weeks learning. We understand that some children find homework tricky so we do endeavour to make the weekly tasks quick and fun. Please don't hesitate to speak to your class teacher if you have any further questions.
Yours faithfully,
Year 1 Team.
Trips and Events
Welcome back for another exciting Autumn Term 2! Hope you had a restful break!
Animal Habitat Design Project
Look at books or web sites about animal homes. Choose an animal that you would like to build a home for. Think about how the home meets that animal's needs.
Note down the materials the animal uses to make their home.
Design, build, and construct a home for that animal and bring it to present to the class.
Project is due on Monday 16th December 2019
A BIG well done to all the Year 1 children for settling into their new class routine!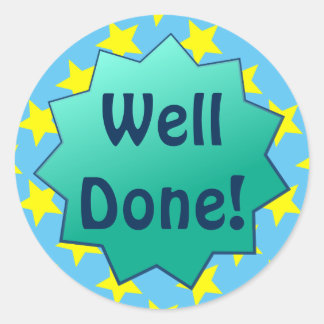 A very warm welcome from Year 1 at Gwyn Jones Primary School. We hope you all had a restful holiday. Looking forward to an exciting autumn term.
There are lots of adults available to help you settle in and begin your Year 1 learning journey.
We look forward to a happy and successful year.