Welcome to Year 1
Dear Parents,
Please find our Spring 1 Newsletter below.
English

Our core text is 'Lost and Found' by Oliver Jeffers.
Main themes:
• Letter writing
• Non-chronological report
• Newspaper writing
We will be learning to use capital letters, full stops, question marks and exclamation marks in our writing. We will also be learning to use the suffixes –ing, -ed, -er and -est and also the prefix 'un'.
Writing
You can help your child by encouraging any form of writing at home. It would be helpful to let them orally retell their favourite stories, write stories using their imaginations, write recounts of events from the weekend/holidays and encourage them to keep a diary. Reading
You can help your child by reading each night for at least five to ten minutes and signing their reading diary. It can be a book sent from school or any that you have at home or from the library. Please feel free to record all of their reading in their reading records.
Maths
Key topics:
• Number and place value (tens and ones, counting in multiples of 2s, 5s and 10s)
• Money (recognise and know the value of different denominations of coins and notes)
• Fractions (halves and quarters)
• Time (o'clock and half past)
How you can help
You can help your child by supporting them to complete their homework which will be sent every Friday, support them to count in their 2s, 5s and 10s and talk to them about different coins and notes when shopping.
Creative Curriculum
Key Question: 'Is a Seahorse a Mammal?'
We will be doing lots of exciting learning in our creative sessions. For example, we will be designing, sewing and evaluating our very own animal hand puppets! We will also be studying our local area and learning to use basic geographical vocabulary to refer to the local area.
Science
Topic: Animals
We will be learning to:
• identify and name a variety of common animals including fish, amphibians, reptiles, birds and mammals
• identify and name a variety of common animals that are carnivores, herbivores and omnivores
• describe and compare the structure of a variety of common animals (fish, amphibians, reptiles, birds and mammals including pets)

PE
PE lessons will take place every Tuesday and Friday. Children must have their PE kit in school on these days.
Homework
Part 1
A project will go out each half term. We provide several ideas for projects for your child to complete over the half term with a celebration date in the last week of the half term. The aim of the homework is for you and your child to share their learning together and to enjoy their learning.
Part 2
Weekly homework will be given every Friday and should be returned on the following Wednesday. Homework will involve a spelling activity and a maths activity linked to the weeks learning. We understand that some children find homework tricky so we do endeavour to make the weekly tasks quick and fun. Please don't
hesitate to speak to your class teacher if you have any further questions.
Yours faithfully,
Year 1 team
Trips and Events
Welcome back for another exciting Autumn Term 2! Hope you had a restful break!
Animal Habitat Design Project
Look at books or web sites about animal homes. Choose an animal that you would like to build a home for. Think about how the home meets that animal's needs.
Note down the materials the animal uses to make their home.
Design, build, and construct a home for that animal and bring it to present to the class.
Project is due on Monday 16th December 2019
A BIG well done to all the Year 1 children for settling into their new class routine!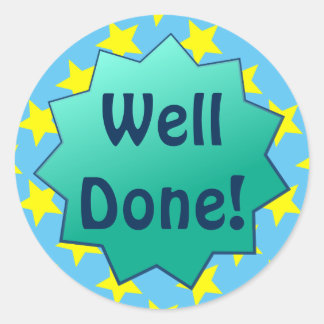 A very warm welcome from Year 1 at Gwyn Jones Primary School. We hope you all had a restful holiday. Looking forward to an exciting autumn term.
There are lots of adults available to help you settle in and begin your Year 1 learning journey.
We look forward to a happy and successful year.