Stay and Play at Gwyn Jones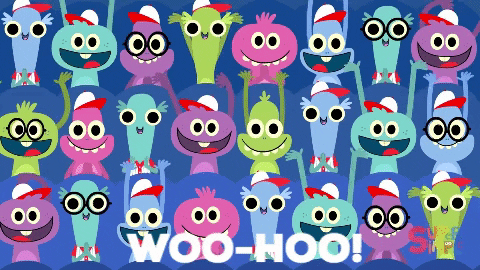 This week we start our wonderful 'Stay and Play' sessions for our new Nursery and Reception children. This will take place in our EYFS garden and gives the children a chance to meet their new teacher, familiarise themselves with the learning environment and of course to make new friends!
An email with stay and play dates and start dates was sent at the end of July. Please contact us on straight away if you haven't received an email. Please only attend your allocated session.
Stay and play sessions are in place of home visits and our usual settling programme. You will need to stay with your child for the session.
Please do not use your mobile phone anywhere in the school setting. In an emergency you may use your mobile phone outside the school office. This is for the safeguarding of all our children.
To enable us to help everyone stay safe we have several measures in place.
Safety Guidance for 'Stay and Play' Session
Please wash your hands and your child's hands when you arrive at school - there will be a hand washing station set up for your use.
Please observe social distancing from the other adults

attending the stay and play session. It is not expected that children will 'social distance'.

School staff and children will not be wearing masking in school except in specific circumstances e.g. providing intimiate care (nappy changing) ​

The stay and play sessions will take place outside in the early years garden and under the shelter.
The toys used by the children during each session will be cleaned at the end of the session and tables and chairs will be wiped down.
Toilets and touch points will be cleaned.
Only one parent per family to attend the session please. If you have younger children you are welcome to bring them. We have nappy changing facilities in Nursery.
Don't come to school if you have coronavirus symptoms: high temperature, persistent cough, a loss of taste or sense of smell.
We look forward to giving you and your child a warm 'Gwyn Jones' welcome. If you have any questions please contact the school.
See you soon
Ms Rorke, Miss Jolly and Miss Heart
NURSERY PHONICS
These are some guidelines for the phonics we teach in nursery.
We cover SET 1 from Ruth Miskin's Read Write Inc.
Below is an image showing all the pictures from our phonics.
step one: Can your child name the picture? (see below each image for the name relating to each)
step two: Can your child say the sound for each?
Follow this link for more information on how to pronounce each sound.
https://www.youtube.com/watch?v=hCBzNnSSxds
There are also videos posted by Ruth Miskin with daily lessons. These change each day. Today, 26.06.20 the letter is J.
https://www.youtube.com/playlist?list=PLDe74j1F52zSHkrG_OoWu0sHBTLCEzq1G
If you would like more information for what to teach next please email me.
Busy Children
Story Time!
Click on the image to listen to the story (opens a new page)
NEW!!! Guess The Song
Look at the images below. Can you guess the song before clicking on the image? What do you think the songs are? Can you sing them to a friend or adult? How many did you guess correctly out of 6?
Minimash
Ms Baszuaye has signed the school up for Purple Mash! See below for more information.
https://www.purplemash.com/sch/gwyn
If you and your child would like to access the site please email me at gwynjonesnursery@gmail.com and I can give you your unique login.
For Nursery there is access to Minimash which seems fun and bright! Just the kind of thing I'm sure our guys will love.
Please bear with me if it doesn't work at first as I am a beginner at using the site.



Some fun mark making ideas...
Moving and Dancing Together
Reading Together
11.6.20 Playing Games !!
26.6.20 Mark making and creating together.
3.7.20 Problem solving
Happy Birthday!!!
It was Zahra's birthday!
And Odin's birthday
And Mia's
Zoom Stories
Zoom story
Hi, our zoom story today was The Gruffalo by Julia Donaldson with ulliustrations by Axel Sheffler.
It was so wonderful to see you all.
Lots of love
Miss Rorke
xx
Zoom story 4!
This week's story will be 'Some Dogs Do' by Jez Aldborough.
Zoom Story 6!!!
The Dinosaur That Pooped a Planet by Tom Fletcher and Dougie Poynter. Tuesday 7th July 2020 at 11a.m.
Thank you for joining us Miss Jolly!

WHOOPS! I forgot to upload the story....
Zoom story 2!
It was great to see you all again...
Please find the zoom story below for anyone that missed out or if you want to hear it again and again and again and again!
This weeks story was 'Mog The Forgetful Cat' by Judith Kerr.
Miss Rorke xx
Zoom story 3!
This week's story will be 'Mr Quiet' by Roger Hargreaves.
Please watch out for the email inviting you to the session.
Zoom story 5!
Superworm! By Julia Donaldson. Tuesday 30th June at 11a.m.