Welcome to Nursery
email:gwynjonesnursery@gmail.com
New for JUNE and JULY - Weekly Plans and White Rose Maths
Hi,
Please find a WHITE ROSE MATHS link by clicking on the image circled in red. Plus, below each image, a word document containing more ideas.
Princess Mirrorbelle 15.06.20
Oliver's Vegetables 29.6.20
The dinosaur that pooped a planet 6.7.20
Zog 22.06.20
NURSERY PHONICS
These are some guidelines for the phonics we teach in nursery.
We cover SET 1 from Ruth Miskin's Read Write Inc.
Below is an image showing all the pictures from our phonics.
step one: Can your child name the picture? (see below each image for the name relating to each)
step two: Can your child say the sound for each?
Follow this link for more information on how to pronounce each sound.
https://www.youtube.com/watch?v=hCBzNnSSxds
There are also videos posted by Ruth Miskin with daily lessons. These change each day. Today, 26.06.20 the letter is J.
https://www.youtube.com/playlist?list=PLDe74j1F52zSHkrG_OoWu0sHBTLCEzq1G
If you would like more information for what to teach next please email me.
Busy Children
Story Time!
Click on the image to listen to the story (opens a new page)
NEW!!! Guess The Song
Look at the images below. Can you guess the song before clicking on the image? What do you think the songs are? Can you sing them to a friend or adult? How many did you guess correctly out of 6?
Weekly Challenge!
New!!!Week 10 - Alphabet Walk About
Good Morning!
This week's challenge is to go on a walk and see if you can tick off each letter of the alphabet. To tick each letter you need to spot something that begins with that letter. For instance an apple for a; a friend for f; a garden for g.
Can you find something for each of the letters? Are some harder than others?
Perhaps take some photos of what you find and send them to me using our email address.
Miss Rorke x
Week 9 - Fruit Salad Kids
Week 8 - Lava Lamp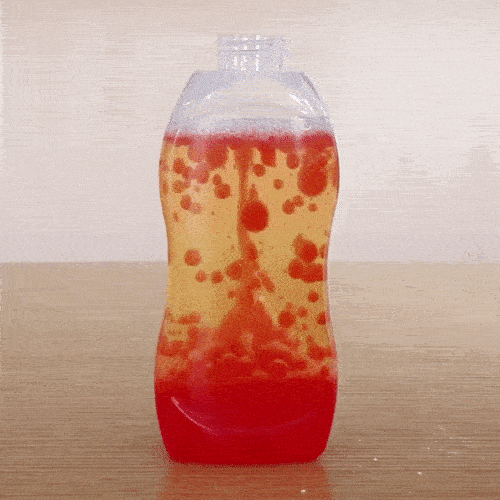 Can you follow the instructions to make your own lava lamp?
http://www.sciencefun.org/kidszone/experiments/lava-lamp/
sterilizing tablets or fizzy vitamin tablets work just as well. Or even salt!
HAPPY EXPERIMENTING!!
Week 8 - Little Scientists
Week 7 - Play Dough!
Let's make play dough!!!
Here is the BBC Bitesize recipe
You will need (per ball of play dough):
Mix these ingredients together in a bowl!
4 tablespoons of plain flour
1 tablespoon of salt
4 tablespoons of warm water
1 tablespoon of vegetable oil
food colouring
And the school recipe:
In a large bowl add 2 cups of plain flour, a cup of salt, 1 tablespoon of cream of tartar. Mix this.
Add one cup of boiling water to the flour mix. Then in the second cup of boiling water add 2 tablespoons of oil and a blob of paint. Mix this well then add to the mixture.
Mix this and it will start to form into playdough. Then just knead together. If a bit sticky add flour.
THEN HAVE FUN! Send pics of your creations or just enjoy on your own.
The playdough should stay usable if stored in a sealed tight container.
Week 5 - Rockets!
Hello!
We have been thinking about rockets after the sucessful launch of Space X manned rocket on the weekend.
Can you make a rocket following the instructions?
Eowyn and Faren helped me this week.
Have a great week

Week 6 - Happy Birthday Ma'am
Week 4 - The Sun!
Here comes the Sun!!
S - slither down the snake
u - down and under, up to the top
n - down Nobby and over his net
Also some sun information
https://www.youtube.com/watch?v=RzkJkEKV8Yk
An idea for making a sun with cloth...
Week 3 - Home School Class Photo
Welcome to this weeks fun....
Can you take a class photo with your family? (Faren is having a competition with his cousin to see who can grow their hair the longest.. I think he is winning!)
Good luck and have fun!
Week 2 - 4 and 8 Spiders
Please find attached part 1 and 2 of this weeks challenge. I forgot to add that you could also hunt for spiders! Let me know if you spot any.
Header
Week 1- Turtle Bubble Wrap
Week 1 - Bubble Wrap Artists
Minimash
Ms Baszuaye has signed the school up for Purple Mash! See below for more information.
https://www.purplemash.com/sch/gwyn
If you and your child would like to access the site please email me at gwynjonesnursery@gmail.com and I can give you your unique login.
For Nursery there is access to Minimash which seems fun and bright! Just the kind of thing I'm sure our guys will love.
Please bear with me if it doesn't work at first as I am a beginner at using the site.



Some fun mark making ideas...
Moving and Dancing Together
Reading Together
11.6.20 Playing Games !!
26.6.20 Mark making and creating together.
3.7.20 Problem solving
Happy Birthday!!!
It was Zahra's birthday!
And Odin's birthday
And Mia's
Zoom Stories
Zoom story
Hi, our zoom story today was The Gruffalo by Julia Donaldson with ulliustrations by Axel Sheffler.
It was so wonderful to see you all.
Lots of love
Miss Rorke
xx
Zoom story 4!
This week's story will be 'Some Dogs Do' by Jez Aldborough.
Zoom Story 6!!!
The Dinosaur That Pooped a Planet by Tom Fletcher and Dougie Poynter. Tuesday 7th July 2020 at 11a.m.
Watch out for the parent mail invite or if you are a regular attendee I've already sent the link.
******WARNING WE MAY HAVE TWO SPECIAL VISITORS THIS WEEK!!!****
Zoom story 2!
It was great to see you all again...
Please find the zoom story below for anyone that missed out or if you want to hear it again and again and again and again!
This weeks story was 'Mog The Forgetful Cat' by Judith Kerr.
Miss Rorke xx
Zoom story 3!
This week's story will be 'Mr Quiet' by Roger Hargreaves.
Please watch out for the email inviting you to the session.
Zoom story 5!
Superworm! By Julia Donaldson. Tuesday 30th June at 11a.m.